Land Investing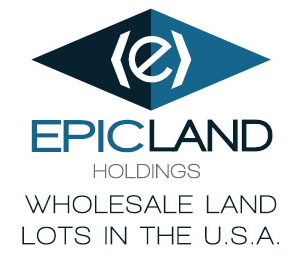 Florida Investment Network has partnered with Epic Land Holdings to offer you superior land investment opportunities. In a nutshell, we are offering low prices for desirable building lots located close to golf courses in Southwest Florida that land investors can buy and flip to make money. These lots are specifically priced for quick sale to real estate investors and are not listed for sale on MLS. Deals are conducted through a title company and no fees or deposits are required until title is transferred to the land investor.

Epic Land Holdings is a Florida-Based Company that has been in business selling land investments for 20 years. They excel at finding the best low-cost land investment opportunities in Florida. Lots that used to sell for 40k and 50k before the market downturn can be yours now for between 5k and 10k. The value of properties in Southwest Florida (near the Gulf Side) have doubled in the last 6 months so these lots have potential to go up in value quickly. Our business model is to leave lots of "meat on the bone" for investors to make money so that we can move a large volume of lots quickly. Our "Lots For Sale" change constantly and go fast.

The number one reason investor's buy these lots is price. The price of these lots is much lower compared to similar lots being sold nearby through MLS (do your own MLS research to verify) and they are very low compared to what lots in the same area sold for before the real estate market downturn. We are able to get pricing like this through our regular contact with a very large number of vacant lot owners who decide they are ready to part with a lot. We get the lot owner to sign a contract to sell the lot through us and then we try to move that lot as quickly as we can before the lot owner decides to sell it through another avenue. We price the lots to move quickly and to be attractive to our primary customer - real estate investors who want to buy and flip the property at a profit.

All lots are zoned for at least a Single Family Home to occupy. The lots we source all have nearby paved roads, electricity lines, etc... and building on these sites is not an issue (we provide links to county GIS records for the lot so you can verify the presence of the relevant infrastructure). We also look for lots that don't have Property Owner Association (POA) fees so that investors are not saddled with ongoing POA costs if they want to hold onto their investment for awhile. We have tailored our offering to real estate investors looking for a good deal at a low price. Investors can buy one lot at a time or several lots at a time. Our clients include real estate investors from all over the world, Florida builders, and Florida real estate brokers looking for deals for themselves or their clients. Our clients often purchase several lots at a time.

.